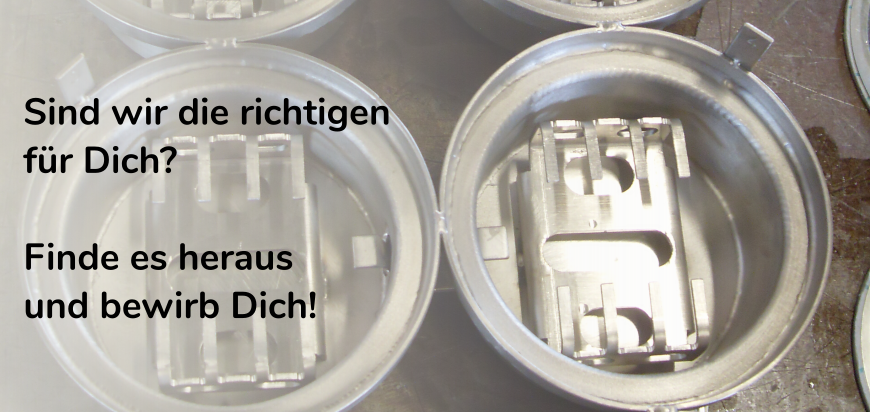 Location

Geesthacht | Homeoffice

Job type

Full Time

Area

Others
There is currently no suitable position advertised for you? Then please send us your unsolicited application.
Shape the future of innovative glass and ceramic components with us. Contribute your skills to our company and let us advance our innovative molten salts and our plant technology into new dimensions together.
It doesn't matter whether you are planning to start your career or have already gained professional experience, we look forward to receiving your application. We offer a wide range of tasks for everyone who wants to achieve results.
Please send us receive a targeted application.
What are your tasks at AMSTOG?
Become part of a start-up and work with us on a revolution in the glass industry. Build a team with us from different disciplines.
We have to work out your main task together according to your qualification. Please feel free to contact us!
Working at AMSTOG means that you will gain insight into all processes in our start-up and together we will build a great and successful company!
You don't feel like doing the same tasks over and over again and want to develop yourself and work in an interdisciplinary way? Perfect, then get involved and establish a new technology with us. We are looking forward to meeting you!
Why AMSTOG?
Flexible working hours
With us, no one works alone. Together we decide when and what we work on and take everyone into account.
Corporate Culture
Our corporate culture is our key to success. Get to know us best and understand what we mean. There are things that simply have to be lived.
Co-determine place of work
There is no such thing as a single work location. Whether in the office or at home and occasionally on the road, we work wherever it makes the most sense in the respective situation.
Corporate Benefits
We offer you various social benefits, such as a "Sachbezugsgutschein", an "Erholungsbeihilfe" and much more.
Corporate Events
Whether it's winding down after work, throwing great parties, or going on outings together, we celebrate our successes and community!
and more...
Questions about the application?
→ Click here for our FAQ!
Jetzt bewerben